Home
>
Topics
>
Pre-Algebra Worksheets
Pre-algebra is not a topic in math. It is more of a collection of skills that students should have accumulated over the course of their studies. Many schools put a great deal of effort into remediating students on these skills to make their transition into algebra much smoother. Some school districts will offer pre-algebra as its own unique course in the middle years. In my experience, I find that doing such a thing is valuable for some students and a waste of progress for other students. Many schools will matriculate students through this path by the means of an achievement test. The topics you will find below are laser targeted for pre-algebra skills. If you do not have much trouble with these topics , you should be ready to take on algebra.
Pre-Algebra Worksheet Categories
What are Pre-Algebra Skills?
Starting to learn algebra is one of the most significant cognitive milestones for students. Most of the mathematics that students will study before moving on to algebra that involves basic routine calculations. While in algebra, students encounter complex calculations, symbolism, and numerical relationships. Students hone their reasoning and critical analysis skills in algebra that help them in advanced mathematics.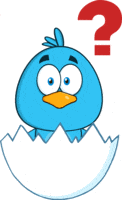 But before students start with algebra, there are certain prerequisites that they must acquire. Here are four fundamental skills students should have a high level of mastery with before focus on algebra.
Arithmetic - Students must have a firm foundation in the four basic mathematical operations. Without an understanding of these basic concepts, students aren't able to progress in algebra. The four basic mathematical operations are used to solve algebraic expressions and simplify equations.
Signed Numbers - Signed include positive and negative numbers; they are also referred to as integers. A strong grasp on these signed numbers helps students in handling and understanding signs in algebra.
Fractions - Concepts of fractions are necessary for the students starting to learn algebra. They must know what fractions signify and how to perform mathematical operations on them. It includes reducing to lowest terms, performing the four basic operations on fractions, and finding the common denominator.
Exponents - A conceptual understanding of exponents is necessary for students before embarking upon with algebra. Students must be able to identify exponential notation, simplify it and evaluate the exponents.