Home
>
Math Topics
>
Time
>
Time Word Problems Worksheets
This is one of those math topics that we all will master at one point; I can assure you. Do you know how many jobs that I had as young person that I despised? I would spend all day, when I was not working, calculating how long until I had to go to work. When I was at work, I would spend every free second, I had calculating how long until I could go home. The word problems that we present you with will be fun and engaging, in most cases. You will learn to stretch the concept of time in many different directions. This selection of lessons and worksheets helps students learn how to breakdown and make sense of story-based math problems that include an aspect of time within them.
Aligned Standard: 3.MD.A.1
Homework Sheets
I had to rewrite number 3 several times. The wording was just not there.
Practice Worksheets
The practice problems should be fun for kids, assuming they know their math.
Math Skill Quizzes
See if the timeline in number 1 is helpful.
Things to Consider When Solving Time Word Problems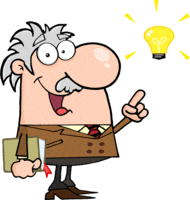 When you are tackling word problems that have involve measures of time there are some things you should get in the habit of doing to have a greater chance of success. It begins with noting what each time denotes. I often see students write down times and perform operations between those times, but they neglect to indicate what events occurred at those times. This is often why they choose the wrong operation to perform between them. Another major problem that I see when students are performing these types of problems is that they do not clearly separate units of time. For instance, if a time value consist of 4 minutes and 22 seconds, they do not clearly indicate the separation between minutes and seconds. Get in the habit of doing that and it will make these problems much easier to take head on.
What is the Meaning of AM and PM in Time?
Aren't clocks useful? They help you tell time! Whether you need to understand how much time is needed for you to complete your homework, or how much time is needed for you to finish lunch, being able to tell time is very important. When we are talking about what time of the day it is, we usually say its 3 pm or 8 am. But do you ever wonder what this am and pm means? Let's find out!
Today, the clocks that we use divide the day into 12-hour time increments. Why is that? Because the number of hours in a day is 24 and thus, can be divided further into 12 hours. Isn't that odd? Because our clocks show time enough only for one of the 12-hour period. Hence, to solve this problem, two portions of 12 hours are shown on the analog by using the AM and PM suffixes.
The word AM. is Latin for Ante Meridiem, which means before noon. The term PM is Latin for Post Meridiam, which means after noon. This is how the 12-hour increments are displayed in the same analog.