Home
>
Math Topics
>
Percentages
>
Finding Percentages By Using Ratio Method Worksheets
There are many times that we have a value, and we just need to convert it to a different form of notation because it is either better suited for our situation or audience. The most common types of conversions are between percentage, fraction, and decimal notation. While proportions are very similar in their anatomy to fractions, they are often used to make comparisons or explain a composition of a group. We will explore different ways that we can use this to our advantage. These worksheets and lessons teach students how to percentage values by using the ratio method.
Aligned Standard: 6.RP.A.3
Homework Sheets
Kids always forget the division part of cross multiplication.
Practice Worksheets
Some people have a real knack for multiplication and division and this is their strategy of choice.
Math Skill Quizzes
The quizzes have, very softly, more difficult problems to work with.
How to Find Percentages by Using Ratio Method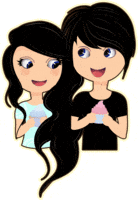 A ratio is one of the simplest ways of comparing any two parts of a whole. You might use ratios for comparing the number of boys to the number of girls present in the class. You can use to compare any composition of a group as long as they differ by a trait or more.
To convert a ratio into percentage form, there are simple steps that you need to follow in order to make the most of it. What you need to do is simply divide m by n and then carry out simple multiply the result by 100. That is the leading part of the ratio by the trailing part and then multiply that value by 100.For instance, the if the ratio is 12:4 to convert it to the percentage form you would perform the operation 12 ÷ 4, which will turn into a solvable equation. After that, we need to multiply the result by 100 in order to get the percentage. A ratio is often expressed in the form of m : n, or in simple terms, it is represented as m/n. To convert ratio in percentage form, you simply need to divide m by n and then simply multiply it by 100.For example, if the ration provided to you is 12:4, then you can convert it in 12/4, which is easily solvable. After that, the last stage involves multiplying the results by 100 to get the percentage. 12 ÷ 4 = 3 | 3 x 100 = 300%.
Working with values in percentage form can sometimes be beneficial based on the type of math that we expect to work with. Because most people are accustomed to working with base ten values, the percentage form often works better to help them spot trends and make decisions more accurately than when the same value is expressed in ratio form.