Home
>
Math Topics
>
Percentages
>
Percentage Equations Worksheets
There are many times we will need to report or quantify the amount of a whole value something is. The percent equation allows us to do this. The percent equation simple states that the part (a) is to the product of the percent (p) and whole (b). It can be symbolized by a = p x b. While this may seem like a simple algebraic equation it has a huge number of uses and application to real world everyday situations. It is used in all types of game theory to calculate the success and failure of youth to professional levels of just about anything. You can use this to determine how much of a tip you should leave for someone who provided you with great service. The finance industry uses it to determine your monthly bills for loans and credit cards. This selection of worksheets will help you become comfortable using the percentage equation in simple to intermediate level applications.
Aligned Standard: Ratios & Proportional Relationships
Homework Sheets
These sheets cover the most basic form of question to advanced and complex forms.
Practice Worksheets
Each of these sheets get more difficult as you move on.
Math Skill Quizzes
It is time to see how well you are doing with this skill.
Word Problem and Table Based Sheets
Break all of these down into simple parts and then see how the parts interact before trying to solve them.
Skills Review Sheets
These are the core skills that are required to solve those story based problems.
How to Calculate Percentage Increases or Decreases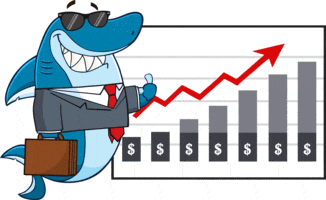 When we are working on something and hoping to improve it or track how far it is falling for its goal. The percentage equations are key. You just need to determine the key metric(s) that indicate success or failure in your project. Then you need to keep an eye on the change in those metrics over a set period of time. Based on the nature of that metric this can be evaluated weekly, monthly, quarterly, or even annually. The function is to track the change (increase or decrease). One of the easiest to make sense of is the change is to see if there was growth or decay within that metric is to compare the figures and see if there was a percentage increase, decrease, or did it remain the same. This is quick three step process:
Step 1: Find the Difference - Look at you're the starting value and compare it to the latest value. Note if it increased (grew) or decreased (fell).
Step 2: Divide - Divide the latest value by the original. If you noted in step that there was an increase, it is a positive value. If you noted a decrease, it is a negative value.
Step 3 : Multiply by 100 - Multiply the value in step 2 by 100. Add a percentage symbol after it.