Home
>
Grade Levels
>
High School Statistics and Probability
>
Data Analysis Worksheets
Data analysis is quickly becoming one of the key factors that business leaders are realizing holds a great deal of potential to help them make accurate and solid decisions about their business. This may be why the need for Quantitative Analysts in the workforce has been the second most explosion field in terms of career growth over the last decade. Having the ability to know which data matters and how to make sense of it is the key. These worksheets and lessons help students determine the validity of the decisions based on probabilities. We teach them how to interpret the numbers and make a highly qualified decision based on the values.
Aligned Standard: HSS-MD.B.7
Homework Sheets
Football, quarterbacks, darts, and fixing broken things. Just a few things that data can help you decide on.
Practice Worksheets
Use the data to make very big decisions here. The Frisbee dog strategy is just cool.
Math Skill Quizzes
One the first one, you are a coach. On the second one, you are a corporate raider.
How Are Statistics Used to Make Decisions in the Real World?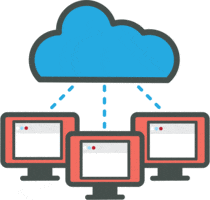 Statistics is the science that is obsessed with data. Collecting data, organizing it, analyzing it, and ultimately interpreting what it means for your individual situation. As we monitor the data that is available to use, we adjust these models, and it allows us to make well educated decisions. If used correctly, statistics can tell us what will happen beforehand and what can happen in the future with a good level of mathematical accuracy.
There are many areas and business sector where data analysis is essential and critical to the task at hand:
Weather Forecasting - First and foremost, statistics is used for forecasting future weather. The forecasters analyze the previous and current weather conditions. This data of greatest importance are air pressure and temperature. Watching how these two measures change for region to region allow them to have a good understanding of what the future will look like.
Prediction of Diseases - Statistics also assist in predicting the infection rates and spread of many different diseases. In other words, through statistics, you can find out which disease caused the most damage to the people and which may have the potential to do more harm. Medicinal practitioners use that information to devise an appropriate treatment for patients and the population as a whole.
Consumer Goods - Another most important use of statistics is for consumer goods. Huge retail brands like Walmart keep track of everything with the help of statistics. They keep track of what sells and what makes best use of their shelves. It helps them counteract with the increased number of clients they deal with daily to make sure the shelves are not empty.
Stock Market - Stock Market is another area where statistics help stockbrokers, where statistical computer models analyze and forecast the earning potential and growth of a company. It helps them determine if there is value in investing their hard-earned money in them.