Home
>
Grade Levels
>
High School Statistics and Probability
>
Identifying Bias and Random Sample Data Worksheets
When we take the time to evaluate any form of research whether it be qualitative or quantitative our first step towards evaluating the level of significance that is presented to us should be was there any form of bias found in the study. If we can state with a high level of certainty that no bias was present great, we can take the study at face value. If we detect a decent level of bias present, that changes everything. We would therefore need to devalue the findings of a study that exhibits bias. These worksheets and lessons help students be able to breakdown samples of data and be able to identify random data or any bias that may exist in or towards a data set.
Aligned Standard: HSS-IC.A.1
Homework Sheets
We look for bias in situational word problems and identifying data sampling techniques.
Practice Worksheets
As you can probably tell, I had some real fun putting these together.
Math Skill Quizzes
I didn't want to over do it on the same concepts. I'm working on a third quiz that is different, now.
How to Identify Random and Bias Data Samples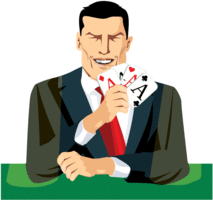 When carrying out statistical research, the most important thing is to take a look at is the nature of samples that were used in the research. The first and foremost thing is to ensure that your survey is taken seriously by making certain that it meets scientifically quality guidelines. In order to do this your samples of the survey must be easily seen as reliable and predictable. To be able to identify the validity of the survey samples, all you have to do is identify the relative accuracy and quality assurance of the sample of items that were found within the collection of population that you are studying.
In order to make sure that anything you are studying meets a criterion of a higher standard you first need to under the nature of samples that can be researched. Samples can come in many from many different sources and you need to be able to evaluate the worth of each type.
Random Sample - Can you easily represent a true picture of a survey that you know nothing about? Where would you start? How would you go about it? The best in such a case is random samples. As the name implies, they are just random. In collecting random samples, the collector gathers all the data in a big database program that chooses a certain number or certain people at a random number. Every member of the survey has a statistically equal probability of being chosen to participate.
Bias Sample - Bias sampling refers to samples that are particularly selected to conduct the study. They are not chosen randomly from a survey, in fact, they are in some way chosen deliberately. Bias samples do not represent a true representation of a survey of the population. This can occur for many different reason, some that are foreseeable and others that are not.