Home
>
Holidays
>
Valentine's Day Math Worksheets
Every February 14th we celebrate this holiday. It has an origin dating back to the 5th century Romans. The oldest valentine exchange, on record, dates back to early 15th century London, England. This is also around the time that the heart became synonymous with romance. Americans purchase around 150 million cards during a 7-day period centered around this holiday annual. Here is a sweetheart of a section for you; pun intended. This holiday is the one we have the most requests for. We try to add new materials here between December and February. We sorted the worksheets by topic area.
Basic Starter Skills Sheets
Full Valentine Worksheet Collection
Expressions & Equations
Measurement
Number & Operations in Base Ten
Operations & Algebraic Thinking
Ratios & Proportional Relationships
Statistics & Probability
Who Invented Valentine's Day?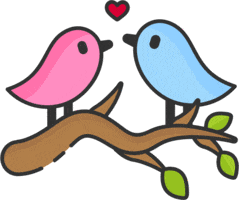 Every year in February, there is a day specified to dedicated love to dear ones. The day is celebrated annually on February 14th and is known as Valentine's Day.
We celebrate Valentine's Day every year but have you ever wondered why and who invented it? Well, there's a very interesting story behind it. Let's take a look!
There are many stories that narrate the incidents that happened on the 14th of February. The most accountable story says that there was a Saint Valentine who was imprisoned by Emperor Claudius for officiating marriage illegally among soldiers. Emperor Claudius believed that marriage distracted soldiers from their duties. Legend says that before being executed, he wrote a letter to the daughter of his jailer, Julia, and signed it with "Your Valentine." It is believed that he was buried on 14th February and Julia planted almond and pink blossoms beside his grave as a symbol of lasting friendship and love.
Valentine's Day is also referred to as Saint Valentine's Day. In some parts of the world, it is also called Feast Saint Valentine. It originates from Christian feast day to honor one or maybe more early saints named Valentinus. This is why Valentine's Day is celebrated throughout the world as a significant religious, cultural and commercial festivity of love where people give their loved ones flowers, confectionery and greeting cards.