Home
>
Holidays
>
Thanksgiving Math Worksheets
Why Do We Celebrate Thanksgiving? There are many celebrations and holidays that are celebrated around the year in the US. But there is nothing more American than the Thanksgiving holiday! We celebrate it each year but have you given a thought as to why we do? Let's get a clearer of the holiday together! Thanksgiving is a federal holiday that is celebrated on the fourth Thursday of November. Thanksgiving holiday is being celebrated annually on and off since 1789. Thanksgiving day is celebrated for the harvest and blessings of the past year. Thanksgiving was first observed in 1621 on a harvest feast that was shared by the English Colonists of Plymouth and the Wampanoag people. In the United States, there are lots of traditions followed on Thanksgiving day. People gather together and share meals together. A typical meal comprises turkey, bread stuffing, potatoes, cranberries and pumpkin pies. A thanksgiving day parade is also held every year in remembrance of the Thanksgiving celebrations. The last Thursday of every November is time to give thanks for all that we have. My husband and son just think all day football and turkey. I think about all day cooking, cleaning, and just when I'm ready to sleep; hours of dishes.
Themed Math Worksheets Sorted By Skill
Core Aligned and Leveled Collection
Kindergarten
Grade 1
Grade 2
Grade 3
Grade 4
Grade 5
Grade 6
Grade 7
Grade 8
Thanksgiving Math Activities for Your Class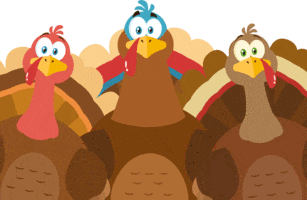 This is one of those great holidays that simply requires you to refer back to a general concept. Of course, you could use worksheets like those that you see above to add an element of fun to the skills you were already working on. It is also a great time to review and have students put skills they have mastered to good use. Word problems are always a huge hit at this time of year, so are activities that involve the use of homemade pies, pumpkins, or turkeys. It is also cheated and about 6 months early, but you can also include a number of activities that involve Pi (π). Here are a few ideas of things that our staff has done with our students that target this theme. We only highlight the things that we found tremendously successful.
Thanksgiving Day Meal Boxes - We have students work in groups and they create boxes of premade meals that they would sell to replace a typical family Thanksgiving dinner. It depends how advanced you want to get with this. Depending on where your students are you have many different choices here. They could calculate their costs, how those change if they buy in volume, what they would sell it for, and the margin that they come away with. This can be a ton of fun and we even put it in motion one year and raised several hundred dollars for a local charity.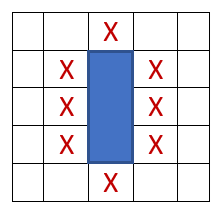 Floorplan for Dinner You can have students create an entire floor plan on a grid style matrix. Do you remember how brides determine who sits next to who and who cannot sit next to who? Students do not need to be that intricate, but you can give them a number of people and tables that are available, and they can arrange a floor plan for everything. This works on many concept that they will see in geometry and the spatial concepts are great for them. You can also play around and assign them all types of different variables such as different table shapes, room dimensions, or even seating children separately from adults. You can see a plotting of a table seating to the right.