Home
>
Holidays
>
Christmas Math Worksheets
Do we all know what comes on the 25th of December? That's right! Christmas! Don't we all love the snow and the beautiful lights with decorations? And the best part about the day is definitely the presents, right? But why do we celebrate Christmas? Let's take a look! The 25th of December is a holiday to celebrate the birth of Jesus Christ as the son of God. The name Christmas is joined from "Christ" and "mass," which refers to holy mass or festival of Jesus Christ. This celebration day came just after the winter solstice, which is the shortest day of the year in the northern hemisphere. The idea was to announce that winter is not forever, and it was a form of worshipping the sun. The day before Christmas is known as the Eve. Gifts are exchanged on the day and everyone gets pine trees that are decorated with bells, candles, candy canes, fairy lights and many other things! The grade leveled and core aligned sheets can all be found below. These sheets are great to have in December. We are always writing new sheets for this section every October - December.
Themed Skill Sheets
Christmas Grade Leveled Collection
Kindergarten
Grade 1
Grade 2
Grade 3
Grade 4
Grade 5
Grade 6
Grade 7
Grade 8
Christmas Math Projects for Students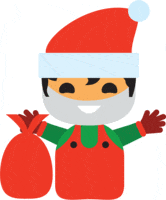 This is one of those holiday seasons where teachers can have their classes do themed projects and it really helps to engage students in the work. We took an afternoon, as a staff, and discussed the best math-based projects we have ever come across. Now we may not have every detail that the teacher used, but these are definitely something that you may want to explore. Here are some of the best projects we have come across:
How Much Does Christmas Cost? - This is obviously a project you want to take on only with older students, that have some pretty sure ideas on Santa. We have seen this done in many different ways. Let's start with the obvious and build up from there. You can have students start by calculating exactly how much they will spend on presents including tax. They can also do the same to represent that of their household. They can then compare that to the national average which in the United States hovers around $1,000. We would encourage you to look that up each year. It shifts due to economic conditions and inflation.
How Far Did the Christmas Tree Travel? - This is a really cool activity. We first have students research the type of tree they may have at home, a friend's house, or even in school and determine the exact type of tree it is. Students then are asked to determine the most likely location of where that tree was grown. From there they need to determine where the tree was purchased from. They then need to the exact distance the tree travelled from being cut down to the seller's location to the end place it is displayed.
The 12 Days of Christmas - I have seen teachers use this in a number of different ways as a form of review. Each day they review a skill they have learned this year. Students then take a quick quiz at the end of the review lesson. If the class gets an accepted average score on that review quiz, we give them a small treat. You would be surprised how hard kids will work for a single Hershey's Kiss.