Home
>
Grade Levels
>
Grade 8
>
Relative Frequency Worksheets
One of the very first concepts we come across in statistics is the concept of frequency. This is simply how often something occurs. In the sense of a data set it is the number of times a data value appears. We are now looking at a slightly different aspect of this measure. Relative frequency is a measure that looks how often something occurs against the total number of occurrences. To put this in terms you may be familiar with, what if we looked at the number of students that got an A on the last math test. We could say the total number of students to get an A was 4. This does not indicate how difficult the test was. The relative frequency could indicate that for us. If only 8 students took the test, that would mean a great percentage of the students did very well. On the other hand, if 200 students took the test that would mean that not many people did very well on the test. These worksheets and lessons will help students become familiar with this concept and how to apply it to larger data sets.
Aligned Standard: Grade 8 Statistics & Probability - 8.SP.A.4
Homework Sheets
The homework scenarios took up a great deal of time, just to figure out where I wanted to go with them.
Practice Worksheets
Remind students that all the data is taking from surveys, so you have somewhat incomplete data sets.
Math Skill Quizzes
This is a good lead in to polling and statistics skills.
How to Spot Clear Patterns in Data Tables
The majority of the advanced analytics depends on the skill of identifying patterns in the data. For example, whether there is any link that exists between two or more variables or whether a particular group is showing some attributes. This can be a very critical and valuable skilled position at most companies across the world.
Patterns are identified to generalize a conclusion on a wide population. A pattern is usually something that repeats itself again and again or a process that is taking place at regular intervals. Suppose you have a group of males that like ice cream and a group of females that like ice cream too. You can see that all males under the age of 18 eat ice cream more than 10 times a week, while the patten for females under the age of 18 eats it 20 times. For all individuals over the age of 18, the preference for eating ice cream is more or less the same. It can be identified that females have more likeness towards ice cream than men. This observation was made based on the pattern that was seen on the provided data.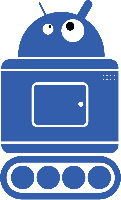 The skill of pattern recognition was once reserved to humans, but in modern society it has slowly transitioned to be something that computers do under the direction of humans. The fact that computers do not need to sleep or ever stop, unless there is a power outage, makes them a better candidate for pattern recognition. With the birth of artificial intelligence and machine learning their primary responsibility has been pattern recognition.