Home
>
Grade Levels
>
Grade 6
>
Unit Rates and Ratios : The Relationship Worksheets
A ratio is a comparison that describes the relationship between two values. We use ratios to better help us explain populations in just about type of system. Rates are a unique type of ratio because they describe things that are found in different units of measure. You see this every time you go to the produce aisle of the grocery store. You may see the price of grapes as $2.99 per pound. As you can see this is a ratio of 2.99 to 1 and the units are in dollars and pounds. This particular rate is stated in unit rate form that is because unit rates are set to denominator of 1. In this case our unit rate is 2.99/1. Unit rates are commonly used in all types of trade (buying and selling) as you can tell from our example. You may even notice another price that is listed on all shelved items, this is the unit price which shows you the price per a standard volume. This indicates a measure of value that you can use between similar items to help you determine which is the best deal. These worksheets will help you understand how to connect ratios and unit rates and make sense of them.
Aligned Standard: Grade 6 Proportional Relationships - 6.RP.A.2
Homework Sheets
We start with word problems and then move to easily definable proportion problems.
Practice Worksheets
The problems focus on distance and length as the key measurement of focus.
Math Skill Quizzes
The quizzes mimic the other worksheets in this section, but we added some money type problems.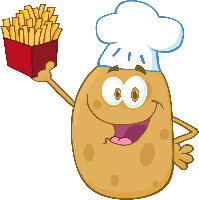 What are Unit Rates and How Do You Determine Them?
When discussing unit rates, you need to first discuss the concept of a rate, which is the ratio used for comparing different quantities. Unit rates define how much of the first quantity is compared to the one unit of the other. An example of unit rates is kilometer per hour, which shows how much distance (in km) is covered within an hour of time. Unit rates and rates are used to solve several real-world problems. However, usually, real-world problems have different multiple-unit scenarios. Let us look at a few problems given below.
You can buy 5 kg of potatoes for $10. So, the single unit price of potato per kg is $10 ÷ 5 = $2 per kg of potatoes.
Another example is that you can paint 3 skateboards in 30 minutes. Here, the standard is to find how many skateboards you can paint in an hour. First, you know that 30 minutes times 2 is 60 minutes which is 1 hour. Now, if you combine your work for 30 minutes, we can learn how much work we can do in an hour. The answer is 2 times, 3 skateboards which equal to 6 boards. Therefore, you can paint 6 skateboards in an hour.
How to Use Unit Prices to Determine the Best Deal
Let's say for example you were looking to buy a package of French Fries to bring home and make for yourself. You find two packages that are the same cost. As you remember they are both very tasty, but you want to know which is the better deal. To determine this look at the unit price. This tells you how much the cost of a relative kilogram of each package of fries costs. Which ever value of unit price is less is the better deal. Food manufactures and makers of products everywhere take advantage of the size of packaging to make it look like you are receiving more, but are you really? Take a good look at the potato chip aisle. This will help you determine how much air they push into these bags instead of potato chips.