Home
>
Math Topics
>
Trigonometry
>
Trigonometric Equations Worksheets
Trigonometric equations are just your run of the mill algebraic equation, but they have a trigonometric function included within it. This can often confusing and at times it may seem unsolvable. Many conditional trigonometric equations are in fact insolvable if they are not examined within the proper constraints. When you are attempting to solve these types of problems always start with the more complex side and try to condense of combining like terms that may be available. Remembering back, we can always express tan, cosec, sec, and cot in terms of sin and cos. The idea here is to get everything you can in the simplest form before you start to pick it apart. This may take several tries; it is a bit frustrating in that way. These lessons and worksheets will help students learn how to evaluate and us trigonometric equations to help them in a wide variety of ways.
Aligned Standard: HSF-TF.B.7
What are Trigonometric Equations?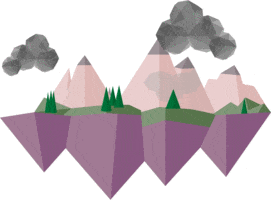 Trigonometric equations are equations like any other normal math equation with a few differences. In trigonometric equations, there are exponents and basic arithmetic and algebraic operations involved yet the rules of solving them are different. There are a few things that can help us in identifying Trigonometric equations always contain some form of trigonometric functions like cos, sin, tan etc. Trigonometric Equations are solved normally by finding its general solution. The solutions and identities of each value that is received through find the general solution to a trigonometric equation can fall in each of the four quadrants. If a trigonometric equation holds true at any angle, we call this a trigonometric identity. Equations that only ring true for certain angles are called conditional.
When we are solving these types of equations, we have to understand that very few can be solved without the aid of calculator. We also must understand that we will come across problems that lack or possess an infinite solution. You should not be deterred by this, embrace it, this indicates you are understanding the nature of these equations. These types of problems require a great deal of trial and error which requires patience and organization.
Trigonometric equations all contain trigonometric functions within them. These functions are used to find unknown measurement, mostly in the form of distances and angles within a variety of geometric figures. This type of math is a critical component in determining distances and shapes in astronomy of things that we can see and those that we cannot. Engineers use this form of math to design modern marvel physical constructs such as houses and temples that are built into mountains or below sea level.