Home
>
Math Topics
>
Trigonometry
>
SohCahToa Worksheets
SohCahToa is a mnemonic device that we use to remember the arrangement of the three fundamental trigonometric ratios. We use these ratios to help us evaluate triangles to find the measures of missing sides or angles. These ratios work off our understanding of the names given to sides of the triangle. The hypotenuse is always the easiest to spot because it is the longest and directly opposite the right angle. The opposite leg of the triangle is opposite one of the acute angles. The adjacent leg is right next to the acute angle. When we are equipped with three measures within these environments, we can pretty much figure out all the other measures which is what make triangles very unique shapes. We will use these worksheets to put SohCahToa into action and learn how to apply it to many different scenarios.
Aligned Standard: HSF-TF.B.5
Homework Sheets
We work through all of the skills that are related to this concept.
Practice Worksheets
Outside of one of these sheets, we are focused on angles.
Math Skill Quizzes
We see what you have learned over this selection of lessons and practice sheets.
What is the Meaning of SohCahToa?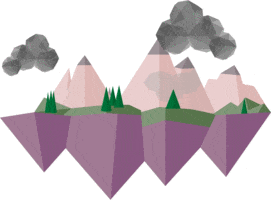 "SohCahToa" is a mnemonic device that is often used to remember the defined values of the core trigonometric functions (sine, cosine, and tangent). This is probably the second most used mnemonic device in High School math, just behind PEMDAS. This is a great way for us to remember the core trigonometric ratios and their use.
Theta (Θ) is commonly used to define an angle of interest. Once you have two of the measures of a triangle, you can apply these functions to learn the remaining measures of the geometric shape.
Soh stands for the definition of sine. Sin is equal to the opposite over the hypotenuse.
We can sum this up mathematically with: sin (Θ) = opposite / hypotenuse.
Cah represents the definitional value of cosine. Cosine is equal to the adjacent over the hypotenuse.
In equation form: cos (Θ) = adjacent / hypotenuse.
Toa is used to remember the concept of tangent. Tangent is equal to the opposite over the adjacent.
In equation form: tan (Θ) = opposite / adjacent.
Remember that this only is applicable to right triangles, we cannot assume these ratios apply to a three-sided geometric shape unless we are certain a right angle exists within it. Once you find that you have an established right angle, everything about these ratios builds from it. Another consideration is to remember here is that the hypotenuse is always opposite the right angle. The adjacent side of the triangle is the side or leg that touches the angle but is not the hypotenuse. While you may think that SohCahToa only applies to trigonometry problems on paper or on your screen, this technique is used almost daily in all forms of structure fabrication and construction. People that are making something, use this technique often.