Home
>
Math Topics
>
Order of Operations
>
Identifying Operations in Word Problems Worksheets
How to Identify What Operations Need to Take Place to Solve Word Problems - We often start students off with solving word problems with cues or prompts to help them understand the math involved in solving them. What happens when you remove those cues or prompts? Yes, a bit of that deer in headlights look covers your classroom. The best way to determine what operations you will need to introduce to the values that are presented in the problem is to read the problem carefully and look for words that indicate what is being asked of you. There are many different types of words and phrases that will indicate a certain operation. Addition is often signified through the use of the words: increase, total, both, altogether, and in all. Subtraction lean more towards phrases such as: gave away, how many/much more, change, and decrease. Division is all about splitting things up and sharing them; any word that implies that and you know what you must do. Multiplication is often confused with addition, but the words: product, by, factors, and lots are a good of reference for you.
Aligned Standard: 4.OA.3
Homework Sheets
The problems you will see here summed up my entire summer between grand kids, kids, and husband.
Practice Worksheets
You will find a lot of different time conversions here. Students should be fluent in transitions between hours, minutes, and seconds.
Math Skill Quizzes
Outside of the random conversions of the units of time, these are problems that kids will run into during a typical day in their lives.
Tips for Solving Word Problems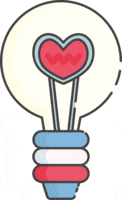 As you start learning advanced mathematical skills, you are bound to encounter mathematical word problems. These problems state the information needed to solve the mathematical problem by using logic, equation, and a few mathematical operations. These word problems are the test of your mathematical understanding and reading comprehension. Most children struggle with these problems. Below, we have given a few tips that will help you in understanding these problems quickly and solving them easily. Be organized - Word problems can be confusing, so the first thing you need to do is, attempt it with a clear and organized mind space Read the problem carefully and slowly - Most word problems are crammed with a lot of information. Read the problem more than once and try to figure out relevant information Highlight the necessary information - Once you have read the problem cross out the unnecessary or extra information. Make sure that this information is not required. Highlight the necessary information. This way, referencing back to the problem becomes easier. Visualize - Visualization of the problem makes it helpful in understanding what is happening in the problem. Draw a picture or a graph for a better representation of the problem. Look for the keywords - Highlighting the keywords helps you in translating the words into mathematical operations. These keywords are the clues about which operation to use in the problem. These worksheets and lessons will help students learn to spot keyword terms in word problems that indicate specific math operations.