Home
>
Math Topics
>
Money Math
>
Money Word Problems Worksheets
This is one of those few units over the course of the math curriculum where students need very little enthusiasm on the part of the teacher to be motivated to learn. As the old Wu-Tang Clan song C.R.E.A.M. once proclaimed, "Cash rules everything around me!" Students quickly adjust to anything you throw at them in this unit. If you make the problems that you explore with them meaningful to them, you can teach them advanced math through these problems without them realizing that they are learning something new. A fire brews in their mind when it comes to money word problems, just pour accelerant on top of it. These worksheets and lessons introduce students to solving word problems that involve money.
Aligned Standard: 4.MD.A.2
Homework Sheets
Some of these problems will be challenging even though the title implies that they are easy.
Practice Worksheets
These are very traditional problems. You see this in all phases of your career.
Math Skill Quizzes
I also threw a whole bunch of quick, "you know it or you don't!" types of problems.
Strategies for Solving Money Word Problems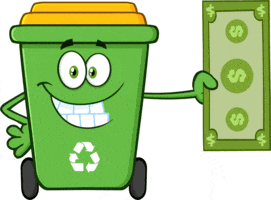 Your first goal in any word problem is to understand what is being asked of you. What type of solution are they looking for? What steps will you need to take to get yourself there? What operations are involved to get you there? You can identify the answers to all of these questions by reading into the problem a bit and looking for keywords that give this away to you. These words will most likely serve the role of verb in the sentences that they are positioned in. Once you locate these words, see what they are having you do with them. Then form your equation to solve the problem.
It is helpful to point out the relationship that may exist between the numbers. That is the key to doing well with these types of exercises. If you can simply say to yourself these numbers interact this way or that way, it will come together quickly. The last thing we should mention because we are discussing values that are money and are in decimal form is to make sure that your decimal points line up well. Keeping your math organized is one of the biggest tricks to doing well with this skill.
Since we are working with money that is form of measure, they include the use of units. With American, Canadian, and Australian currency those are in units of dollars and cents. Remind yourself that the decimal point indicates the divider between those two units, so keep an eye out for you throughout any calculations that you make.
Common Mistakes People Make with Their Money
One of the most common things that people struggle with is handling money and it usually goes downhill. If you don't know how to handle money, it can result in the inability to pay utility bills, saving up and cause more trouble than can be thought of. Here is a list of a few mistakes people make with their money:
1. Spending Too Much on The House - Even though it is necessary that the house should look as beautiful outside as it is from the inside, it doesn't mean that you should spend the entire budget on the house! A limited amount of money should be set aside for the house's maintenance. This can help you from spending thousands of dollars!
2. Emotional Spending - It is a common practice that people usually spend a lot when they are either too happy or too sad. These kinds of unplanned expenditures are not a part of the budget. They seem small at first, but once they start piling up, people are usually left with nothing in the end. It is essential to avoid such purchases.
3. Not Saving - Saving a little money from income is quite necessary. It's like a backup option when you are left broke at the end of the month. When you don't have the habit of saving, you not only spend your entire money on things, but usually, you will have to cut down on the major necessities. This is why saving is quite important!