Home
>
Math Topics
>
Measurement
>
Metric Measurement Word Problems Worksheets
Measurement word problems are some of the trickier types of word problems because they involve a large number of considerations. We suggest that thoroughly outline how you will solve these types of problems before you dive into the math. Make certain that your answer is in the proper units of measure that were indicated to you in the problem. Take your time and convert your units properly as you move through. In this section we model how to work through these types of problems and provide you with a good strategy for approaching metric focused problems. A series of worksheets complete with measurement word problems that have metric units of measure.
Aligned Standard: 5.MD.A.1
Homework Sheets
Each homework is dedicated to a specific form including area, capacity, mental math, volume and perimeter.
Practice Worksheets
The practice sheet section reinforces the concepts of all forms of measurement. We are missing length though.
Math Skill Quizzes
Besides this general topic, there are many specific topics different to measures on the site. Give a quick search to find them.
A Step-by-Step Example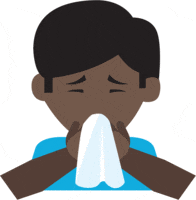 Example Problem - I hate being sick, but I have a cold. The medicine says I need to take 2.5 mL every 8 hours. How many liters will I need for 24 hours?
Explanation
Step 1 - Planning: We need to start by thinking through everything it is asking us and paying attention to the units of measure that we have and where they need to be when we provide a solution. We should note two things here the units of volume change from milliliters to liters and the units of time (hours) stay the same. So, we will need to convert the volume of the liquid from milliliters to liters at some point.
Step 2 - How Much Medicine: We know that we need to take 2.5 ml every 8 hours. 24 hours divided by 8 hours is 3. This means that we will take 3 doses of 2.5 ml or 7.5 ml (3 x 2.5) total.
Step 3 - Convert Units: We need to answer our final solution in units of liters. We will need to convert 7.5 ml to liters. There are 1,000 milliliters in a liter. This means that we would move the decimal point three places to the left or 0.0075 l.
How to Identify Units of Metric Measures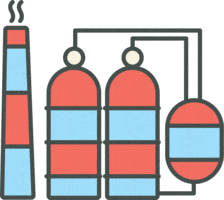 The metric system of measurements came into existence ever since the people felt the need to systematically measure the magnitude of quantities. There are different metric units to measure different quantities, such as gram is used to measure mass, the meter is used to measure length, etc. To distinguish the units of different quantities is easy, every quantity has been assigned a separate set of units. However, how to identify different units that pertain to a common quantity?
There are cases where a category of a physical quantity can have subcategories to it. For example, the category of distance and space can have three subcategories to it; linear distance or unidimensional length (measuring how long something is), two-dimensional length (often about the area of something), and three-dimensional length that tells the volume of an object. People often find it confusing to identify what type of unit should be applied in each case. Also, every unit is not suitable in any situation.
Addressing the problem of what to use in uni, bi, or tri-dimensional scenarios, a unit raised to the power of one must be used in the case of unidimensional length. For example, a meter or centimeter can be used to measure length. Whereas in the case of measuring area of a figure, meter or centimeter can be raised to a power of two and three in the case of measuring volume. This is how the units of different categories of metric measures are identified.