Home
>
Math Topics
>
Logarithms
>
Logarithm Word Problems Worksheets
The primary power of logarithms lies in their ability to help use model and understand exponential situations. This involves very large or very small values. The natural and physical science disciplines often use them to solve real world that relate to things like pitch of sound, intensity of light, and measures of concentration. Logarithms also have a huge presence in the financial industries where it is all about watching or forecasting how our money will grow in the future. We have put together a good collection of word problems to help you explore how to tackle some common problems that people from these sectors are solving every day. We just put the scenarios in word problem form. These worksheets feature word problems that have a logarithmic aspect to them.
Aligned Standard: High School Modeling
How to Approach Logarithm Word Problems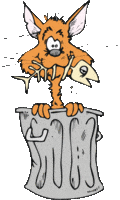 Most students face the highest degree of difficulty when solving logarithmic word problems. Even though these word problems are much more straightforward, the kids find it complex to solve. The logarithmic word problems often will not make it clear which type of equation you need to use. You should work backwards and determine what they are looking for. Once you identify what is being asked, look around and see what is given. Then think ahead and see if there is an equation or formula that would allow you to use those items to find what they are looking for. All you have to do, from there, is enter the values in the equation to find the answer. This so much reminds of my entry-level college course. 1) Identify what they want. 2) Look at what is available. 3) See what formula fit all those aspects. 4) Plug in the number and bam, you have your solution.
Example: Let's say the neighbor's cat keeps getting in your garbage and you want to scare him away. How would you calculate the loudness of a cat's sound that is 316 decibels higher than the threshold sound. The formula to calculate loudness is dB = 10 log(I ÷ Io

Solution: To solve this word problem, all you have to do is insert the values in the formula.
dB = 10 log(316Io ÷ Io)
dB = 24.9968 decibels
Some word problems may require you to use logarithmic rules;
logb M = logn N --> M = N | logb M = N --> M = bN | logb M + logb N = logb (M.N) | logb M - logb N = logb (M/N)