Home
>
Math Topics
>
Fractions
>
Subtracting Fractions Worksheets
You will find this skill especially helpful in the kitchen the next time you or someone in home makes a recipe. The normal progression when working with fraction subtracting is to start at the denominator and make sure the minuend and the subtrahend share the same denominator. If they do not, you would need to find a common multiple between them and convert each fraction to that denominator. Once the denominators are settled, you simply subtract the numerators. In some cases, you will be required to simplify the difference. Below you find a series of lessons and worksheets that will help students learn how to subtract fractions that have like denominators.
Aligned Standard: 4.NF.B.3a
Homework Sheets
As my old math professor would say, "We're about to put these fractions on a diet!"
Practice Worksheets
The answer key was set up with reduced fraction at this point.
Math Skill Quizzes
By popular request, I removed the boxes around the problems for a little more space to work with.
How to Subtract Fractions with Like Denominators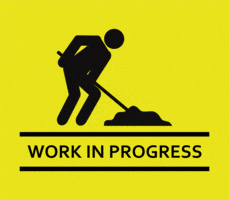 Adding and subtracting fractions are basically the same. There isn't much difference between the two. However, we cannot even say that they are absolutely the same. Let's learn how we can subtract fractions. But before we take a dive into learning it, let's understand what are like denominators.
When you see fractions with like denominators, this means that the whole fraction or number is divided into same number of pieces or numbers. Like denominators are also called common denominators. They can be subtracted following the below-mentioned steps:
1. Analyze the whole number carefully. If it's a mixed number, make sure to convert it into a improper fraction. This means that you will have a top heavy fraction, but that will not change your level of difficulty.
2. Now subtract the top numbers (the numerators) and write the answer with the same denominator. The denominator really serves no role, if they are like denominators.
3. When you have the answer, make sure to simplify it if there's a need.
Consider the following example: 3/4 - 1/4
The denominators are the same, and you simply have to add the numerators (top numbers). The answer is 2/4. Now simplify the fraction, and you get your final answer.