Home
>
Math Topics
>
Fractions
>
Operations with Fractions Worksheets
If you forgot how each of the operations are processed, check the bottom of this page to show you a walk through of each of the operations. The biggest challenge here is to remember when it matters is you are working with like or unlike fractions. When you are working with addition or subtraction problems the denominators need to be the same. If you have two unlike values, these operations will require you to convert the denominators to like forms. When you are working with multiplication and division, you can leave the denominator values alone because they do not affect the outcome of the solution at all. Use these worksheets and lessons to review how to add, subtract, multiply, and divide like or unlike fractions.
Homework Sheets
All the shades of the basic fraction operations rainbow is here.
Practice Worksheets
I like to tell students to determine the operation and then jot down how they should perform the operation. After that, go ahead and do it!
Math Skill Quizzes
The denominators are all the same so that you can't cheat with identifying the process.
A Review of Fraction Operations (Add, Subtract, Multiply, Divide)
Applying the basic arithmetic operations including addition, subtraction, multiplication, and division, on whole numbers, integers, and real numbers are not challenging. However, the students begin to face difficulty when they have to apply these operations on fractions.
Addition and Subtractions of Fractions - There are two cases of fraction addition and subtractions:
Case 1: Like Denominators - When you need to add/subtract two fractions, and they have the same denominators, you simply add/subtract the numerator of the first fraction with that of the other, upon the same denominator.
Example: Add 1/2 and 5/2 | (1 + 5) / 2 = 6/2 = 3
Case 2: Unlike Denominators - When you need to add/subtract two fractions with unlike denominators, you take the LCM of the denominator and then add/subtract the fractions.
Example: Subtract 1/4 from 5/2 | (5 × 2) / (2 × 2) - 1/4 = (10-1) / 4 = 9/4
Multiplication of Fractions - Multiplying two fractions is easy and straightforward. You simplify the fractions and multiply the numerator of one with the numerator of the other and a denominator of one with the denominator of the second one.
Example: Multiply 1/4 and 3/4 | (1 × 3) / (4 × 4) = 3/16. Multiply 1/2 and 3/4 | 1/2 × 3/4 = (1 × 3) / (2 × 4) = 3/8
Dividing Fractions - When you have to multiply two fractions, you need to understand the concept of reciprocals. When you change division into multiplication, the fraction after the operation is reciprocated.
Example: Divide 1/2 ÷ 5/6 | If we change division into multiplication, we will have to reciprocate the fraction 5/6. The reciprocal of this fraction will be 6/5.
1/2 × 6/5 | 6/10 = 3/5
When Do You Use These Types of Operations?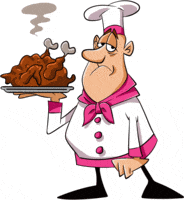 In your everyday life you will use fraction operations often. They will definitely help you make better informed purchases at the store and also become an accurate and fair tipper at restaurants. We use this skill mostly during financial transactions and when making recipes in the kitchen. Chefs and anyone in the retail industry learn to quickly master fraction-based operations.
You will often go to the store and see half (1/2) off sales. This especially takes place at the end of a season with seasonal good. For example, is summer is about to end and they need to rid of some grass cutters. You can quickly calculate these values by converting the fraction to a decimal and multiplying the price by that.
When we enter the kitchen and are looking to make our favorite recipe, you will find that almost all of the measures used are provided in fractional form. This is a tradition that has not changed for hundreds of years and we doubt they will anytime soon.