Home
>
Grade Levels
>
Statistics and Probability
>
Averages Worksheets
An average tells us where the center or most common outcome lies within a data set. Regardless of the type of data you are recording the average value gives you a good indication of what to expect from your next data point. The more data you collect, the more accurate that the average becomes. As a result, the more reliable and valid your data becomes. Averages are often used to track or rate performance in all walks of life. You will first come across the concept to understand how well you are doing in school or a particular course. If you are a sporting fan or athlete, you are very familiar with this based on the statistics that best indicates the output of an individual. Our medicine and the effectiveness of drugs and vaccines are focused on this concept. In the business world, company leaders use this fundamental statistic to not only understand how well their company is doing, but if they need to hire or let go of some employees. These worksheets will help us begin to make sense of the use and concept of averages.
Homework Sheets
There is a nice mix of all the skills that we explore provided in this selection of homework sheets.
Practice Worksheets
We follow the same progress with the concept explored in different ways.
Math Skill Quizzes
Time to see if you have put everything together for your team.
Averages as a Data Point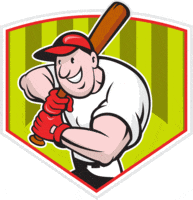 In today's data driven decision making we are often looking for the key statistics that we should use to make our decision. Using the concept of average or formally called the statistical mean is very attractive, but definitely not always the best choice. There are many advantages and disadvantages of this data point. Let's take a quick peek at the advantages and disadvantages of it:
Advantages:
1. It is very easy to compute. Simply add up all the data and divide by number of pieces of data that you used to find that sum.
2. It is a true measure of central tendency because it takes every single piece of data into account, including outliers.
3. It is a reliable statistic. It will not vary too much from one population to the next as long as all variables are taken into account.
Disadvantages:
1. You actually need to do the math it cannot be done by spot checking or graphically. This is not a big deal when you have a few pieces of data, but this can become cumbersome when you are working with pools of data.
2. You need complete data in order to process this statistic. It is the only measure of central tendency that always requires a complete data set.
3. When you are dealing with data that is very lop-sided this is not a measure you want to count it. That is because it takes all of the values into account and skews the measures. It is a double-edged sword that way.