Home
>
Grade Levels
>
High School Numbers and Quantity
>
Adding and Subtracting Rational Numbers Worksheets
This is one of those topics that everyone needs a little refresher of before they are ready to go full at it. We are working with signed values (positive or negative) in several different forms (whole numbers, decimals, fractions, and percentages). The goal is to help students become proficient with performing addition or subtraction operations with all different types of rational numbers in all types of different scenarios. These worksheets and lessons help students become really comfortable with all different forms of rational numbers and the operations between them.
Aligned Standard: HSN.RN.B.3
Homework Sheets
The homework sheets provide problems that grow in difficulty as they go on.
Practice Worksheets
Answer keys can be found on the last page of each file.
Math Skill Quizzes
This section allows us to assess how far we got with this topic. You will know what you know and that which you do not.
The Rules of Adding and Subtracting Rational Numbers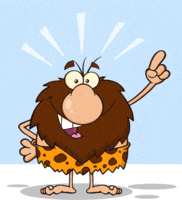 Adding Same Signed Numbers - We make sure to add their absolute values. Your final sum should have the same sign as your addends.
Example: 4 + 7 = 11. Both addends are positive values, the sum must be too.
Example: -6 + -2 = -8. Both addends are negative values, the sum must be too.
Adding Different Signed Numbers - To perform this subtract the lesser absolute value from the greater absolute value.
Example: -5 + 9 = 4. Since 9 has larger absolute value, the sum stays positive.
Example: 3 + -8 = -5. Since -8 has larger absolute value, the sum stays negative.
Subtracting Rational Numbers - When we want to subtract bottom heavy rational numbers, add the additive inverse. This comes in handy when subtracting from a negative number.
Example: 6 – 12. We can rewrite this as the additive inverse. 6 + (-12) = -6
Example: -9 – 15. We do it again. -9 + (-15) = -24
Applying This Skill to Word Problems
When starting to learn word problems, kids encounter a single addition or single-step subtraction problem. Such problems are easier to understand and master. However, as children progress, word problems get complicated. They no more have to do a single addition or subtraction. They are given problems that involve multistep addition, subtraction or in some cases both. These problems, if not understood properly, can hinder students from understanding further advanced mathematical concepts.
Let us consider a multistep problem: John buys ten chocolates for himself. On his way home, he gives three to the kid. When he reaches home, he finds out that his father has bought five more chocolates for him. How many chocolates does John have now?
In the above problem, John initially has ten to start, and then he gave away three of them to a kid. The first step is to focus on the words being used here. Words like take away or gave away indicates subtraction. So, in the first step, you need to subtract the number of given away chocolates from the total population.
10 - 3 = 7
Later, John reaches home and finds out that his father has 5 more chocolates for him. Here the word more indicates something that needs to be added. So, in the next step, we have to perform addition.
7 + 5 = 12
Initially, John has 10 chocolates; he gave away three of them. Later he got 5 more and he ended up with 12 chocolates in total.