Home
>
Grade Levels
>
High School Numbers and Quantity
>
Vector Subtraction Worksheets
Vectors are often used to mimic or graphically represent motion. They are great for outlining the forces that are at work along that path and how motion was achieved. The in which we find the difference between two vectors is pretty unique. Rather than simply taking a value away from another, we make one of the vectors negative by simply changing its path to the inverse direction. As a result, we add a positive to negative vector resulting in the same outcome. This method works regardless of if you are focus on a single component of the vectors or several. In some cases, vectors will not only have your standard ordered pair form of an x and y component. It may also have a z component as well. These worksheets will show students how to find the differences and changes between two vectors.
Aligned Standard: HSN-VM.B.4c
Homework Sheets
Throwing it all into a triangle makes it a little more reasonable for students.
Practice Worksheets
We state the existence of vectors in several different forms.
Math Skill Quizzes
The quizzes are much more straight forward than the homework or practice sheets.
How to Subtract Vectors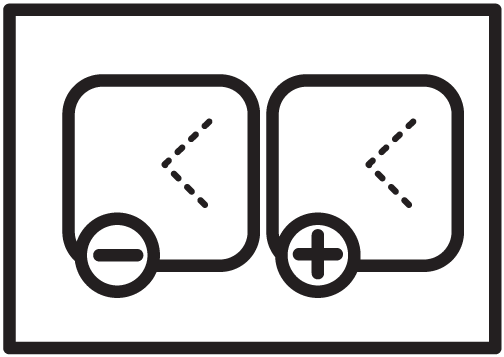 If we need to find the change or the difference in a vector quantity, we will often use vector subtraction. Vector subtraction doesn't come in our calculations quite often, but it is an important concept to have, though. To be able to find the difference between a frequency of various forces helps us to understand the nature or movement and direction of a vector. However, aside from the arithmetical subtraction, you can also subtract two vectors with the help of a figure.
In order to subtract two vectors, you must put the tails together, then draw a resultant vector. The resultant vector is the difference of two vectors, starting from the head of the vector to the head of the vector you are subtracting from. How we set these types of problems up is not your standard form of subtraction. Normally we would think of subtracting vectors a and b as (a – b). We take the vector that we feel is smaller and just make it negative by flipping its direction. When then add the positive vector to the vector that is now negative because we flipped the direction of it. So the form that we use would be = a + (-b).