Home
>
Grade Levels
>
High School Numbers and Quantity
>
Vector Word Problems Worksheets
Vectors are awesome for modeling any type of motion. They are very helpful for putting a visual to a real-world problem involving any form of motion. The direction of the head of the arrow defines the way in which the motion is occurring, and the length of the tail indicates the magnitude of that motion. Once you are able to determine the components of the vector you can learn a great deal about the situation that you are modelling. This series helps students learn to tackle word problems that include vectors. These worksheets are helpful students that are starting to transition to physics type of math.
Aligned Standard: HSN-VM.A.3
Homework Sheets
This is the "meat and potatoes" of the Numbers and Quantities curriculum.
Practice Worksheets
A deep understanding of Pythagorean theorem is really helpful here.
Math Skill Quizzes
The military applications of this math skill is immense. Guess what they are studying at West Point right now?
How Are Vectors Used in Real Life?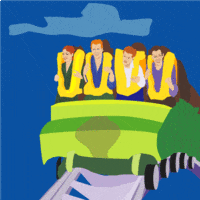 Vectors occupy an important place in our lives. They are super helpful for visualizing motion of just about any kind. As humans not only do travel a great deal, but we have also designed endless vehicles to help us travel further and quicker. You can say that vectors are one of the most used mathematical concepts used to model real-world scenarios. Here are several ways in which we could use vectors to better understand how to improve or manipulate materials that are involved in the motion:
Example #1: The Magnitude and Direction of a Plane during Takeoff/Landing- The plane must have the angle of elevation during takeoff and angle of depression during landing. Otherwise, the plan can crash, along with the people in it. A vector can be drawn to describe the required speed and angle of the direction necessary for both forms of motion. This can then be modelled by computers and put into instructions for an autopilot.
Example #2: Acoustics and Music - The Fourier analysis of sounds and other musical notes use vector space analysis. In other words, the acoustic materials in your auditorium absorb or reflect different frequencies, which you can estimate by using vectors. This helps you identify how to direct or muffle these waves as needed.
Example #3: Roller Coaster - You must have ridden a roller coaster once, but you must be aware that without vectors, you wouldn't have a roller coaster in the first place. The motion of the roller coaster depends on the gravitational pull of the earth. In other words, when the ride reaches the top of the hill, and speed up when coming down, it's enough to reach the top once again. Engineers have thoroughly modelled this motion of the car that holds it to the track to ensure the safety of passengers throughout the entire ride.