Home
>
Grade Levels
>
High School Functions
>
Inverses of Logarithms and Exponents Worksheets
Logarithms and exponents are arc enemies, well not really. They are the exact inverse of one another meaning that if you have a logarithmic function and combine it with an equivalent exponential function, they will cancel one another out. Learning how to apply this unique relationship to everyday situations that have been modelled with functions is a form of discrete mathematics that has been known to lead people down a path toward very lucrative careers. This is a series of worksheets and lessons that show students how logs undo exponentials and the relationship that exists between those two.
Aligned Standard: HSF-BF.B.5
Homework Sheets
In some cases, the companies presented have an outrageous profit growth. They actually were modelled after real companies.
Practice Worksheets
Hello, Richter scale!
Math Skill Quizzes
We mix the two skills together here.
The Relationship of Logarithmic and Exponential Functions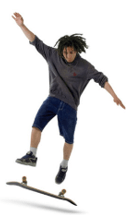 Just like their equational counterparts logarithmic functions are just functions that somewhere within the function itself contain a logarithm. Exponential functions are those that have the presences of a exponent found within it. Logarithms and exponential functions hold an important place in the concept of mathematics. They have an inverse relationship with each other. Meaning that you can use one to undo the other. They are the exact opposites of one another.
Exponential Functions can be written as f(x) = ex, where the value of e is 2.718. This function is used when the value of x is fairly complicated. On the other hand, logarithms that are in a counterpart relationship with the exponential function is called the natural log. The natural log (ln) is the inverse function of the exponential function. In other words, the graph of ln is a reflection across the line with the exponential function's graph.
When see a function stated with an exponent of -1 you are seeing the inverse of that function stated. So f-1(x) is the inverse of f(x). So we can use this relationship between logarithmic and exponential functions to manipulate them in more complex situations. This can be helpful for modelling just about anything that is growing or decaying at exponential rates. This type of math lends itself to many different financial and scientific applications that make a big difference in the everyday world.