Home
>
Grade Levels
>
High School Functions
>
Comparing Functions in Different Forms Worksheets
When we are classifying a function there are four main things that we can base this on. Many times, it will be based on the number of elements that are present within the function. We can also classify them based on the nature of the equation that is located within the function. The range or scope of function itself lends to another set of names entirely. The domain which is all the possible inputs for a function can also led to its classification. This collection of worksheets and lessons will get students comfortable with understanding functions that are expressed in different formats. It will also help them learn to restate functions in different forms.
Aligned Standard: HSF-IF.C.9
Homework Sheets
Analyze tables and premade graphs to see and compare trends.
Practice Worksheets
The practice sheets add the concept of understanding the trends of the graphs.
Math Skill Quizzes
We tried to make these questions as black and white as possible. We didn't want to confuse students
How to Compare Functions in Different Forms?
Comparing functions is important because it helps us improve our concepts of functions. Furthermore, it also provides you multiple ways to solve a function rather than one. There are different types of functions that we regularly use in different formats. A function can either be in the form of an input-output table or the form of a graph or the form of an equation.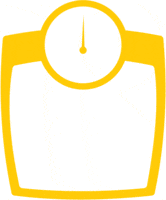 Let us take an example. Two contestants on the "Biggest Loser" are Sarah and Noah. Their weight-loss progress is stated below. Sarah's weight-loss progress is shown in the form of an equation, where t is the time in weeks, and W is her weight. W = 170 - 2.5t.
Noah's weight-loss is tracked as: 0 Week, 230 Weight (pounds) | 1 Week, 229 Weight (pounds) | 2 Week, 228 Weight (pounds) | 3 Week, 227 Weight (pounds) | 4 Week, 226 Weight (pounds)
If we consider the comparison of both contestants, you can see that Sarah's losing 2.5 pounds every week, while Noah is losing 1 pound every week. We can use a function to state this. The form that this function can take on comes across a long line of classifications. In addition to compare functions to data tables, we will often be called upon to compare graphs as well. It is a good habit to get into convert those lines into equations before you evaluate them.