Home
>
Grade Levels
>
High School Algebra
>
Solving Systems of Equations Word Problems Worksheets
We have previously learned about systems of equations. This is when you have multiple linear equations that have the same value for their unknown variables. this allows us to manipulate these equations in many different ways to determine those unknown variables. These systems are evident in many different real-world ways. Students will work with systems of equations that can be found within word problems in this problem set. The worksheets and lessons will show students how to setup up these problems and how to solve them.
Aligned Standard: HSA-REI.C.5
Homework Sheets
Some of these problems were so hard to get right that it took several tries.
Practice Worksheets
The flow here is set up to make students work a little harder as they go along.
Math Skill Quizzes
The quizzes were hard to get set correctly. It took me a while to get the numbers to balance.
What Are Systems of Equations in Math?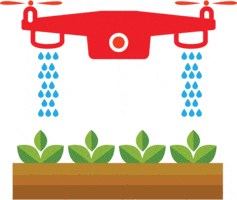 When you consider systems in mathematics, this normally refers to a series of linear equations that share the same values for their variables. Thus, we must learn the concepts of systems when we are learning algebra. Systems of the equation consist of at least two equations that have the same variables in them. In the concept, the number of equations is directly proportional to the number of variables present in them. Let us take an example which consists of variables x and y. You can communicate these types of problems in algebraic or narrative form.
There are number of different methods you can use to find the values of the variables within these systems. Here is an example of a system of equations: x + y = 6 and -3x + y = 2. Now, we need to solve them simultaneously, to get the values of x and y. When you solve them you will come across a condition. Let us resolve them. x = 6 - y : eq (a)| Here, we will place the value of x in the second equation. -3(6-y) + y = 2 unto -18 + 3y + y = 2 unto 4y = 18 + 2 unto y = 5. Now, we will place the value of y in eq (a). x = 6 - 5 therefore x = 1. The solution set is (1, 5). The condition is that on the graph, both lines will intersect at some point. Your goal by substituting values into the other equation is to locate this point. The best thing about this problem is that it easy to double check your solution. All you need to do is to plug the x and y value of your solution into both equations. If you are correct, they will work for both equations. For the purposes of this topic, we will focus on the narrative form with this topic, but to see it written algebraically is good to get us going.