Home
>
Grade Levels
>
Grade 1
>
Addition Word Problems Worksheets
Power Tips for Solving Addition Word Problems - Numbers can be daunting. It's one thing to solve a 2-digit sum and another thing to solve a word problem because they are tricky. Wordiness, mixed with anxiety, makes you fearful in a matter of seconds. But, addition happens in life all the time; therefore it is imperative to get a grasp over these word problems. Here are some easy ways to understand and quickly solve addition word problems. Read the problem thoroughly - Read the problem over and over many times slowly until you have a clear idea of what the question is about. To solve the question and extract the numbers, understanding the problem is essential. Once you know, start working on it. Extract the numbers - Try to extract the numbers from the lines and write them down on a piece of paper. Once you have the numbers, you can quickly solve the problem. Use illustrations - To add the numbers, draw small lines or dots on a piece of paper beside the sum. Now you can easily add the numbers and get your answer. These word problem worksheets focus on problems that include an additional value within it.
Aligned Standard: Grade 1 Operations - 1.OA.2
Skills Worksheets
This series was created to become progressively more difficult. They are all themed with fun topics and engaging for students.
Guided Lessons
These will lead students to understanding the point of word problems quicker.
Practice Worksheets
I created this section as a primer section for word problems.
A Sample Addition Word Problem Solution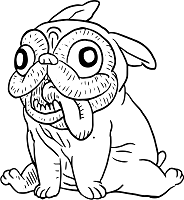 Problem: Penelope Pug loves to eat bones. On Monday she ate 3 bones. On Tuesday she ate 6 bones. She ate 4 bones on Wednesday. How many bones did Penelope Pug eat in total from Monday to Wednesday?

Solution: When you are solving word problems in general, you should be looking to locate keywords than will indicate what types of math operations we will need to use. When we see the words "in total" it tells us that we need to find a sum. In this case, we need to find the sum of all the bones that Penelope has eaten over Monday, Tuesday, and Wednesday. So, we can write an addition problem that shows the number of bones eaten each day.

Monday (3) + Tuesday (6) + Wednesday (4) = total number of bones eaten.

We then just work with the numbers to form an equation to solve:

3 + 6 + 4 = total | (3 + 6 = 9)
9 + 4 = total

13 = total

In a complete sentence: Penelope Pug ate 13 bones in total from Monday to Wednesday.